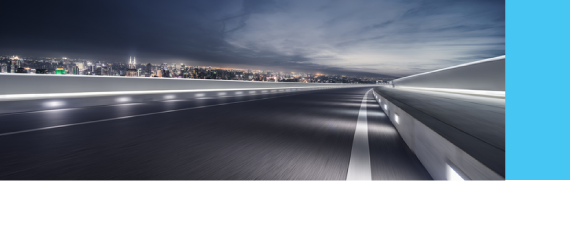 Exhibition Time and Venue
Time:08-10 June 2018
Pavilion:Shanghai Convention & Exhibition Center of International Sourcing
Location: West Guangfu Road No. 2739(Putuo Area)
Check in dates£º06-07 June 2018
Set up dates£º06-07 June 2018
Exhibition dates£º08-10 June 2018
Check out date£º10 June 2018
Shanghai Convention & Exhibition Center of International Sourcing
CECIS-Shanghai located at No.2739 West Guangfu Road, in the center of Changfeng Ecological Business District, with Hongqiao Development Zone across the Suzhou River. Alongside Changfeng Park, it is a modern international complex of exhibition, convention, activities and catering. It provides with beautiful ecological environment, advanced information network system, completed business facilities and convenient subway transportation network as well.
The center has 16000©O indoor exhibition area, 9000©O convention area, 5000©O restaurant and 850 underground parking units. It is equipped with various advanced facilities, which is the best place to hold various high-end exhibitions conferences and activities.
Covering 9,000©O, the Center is one of the largest ones in Shanghai. It features convention, dinning and movie, and offers modernized and intellectualized service to help guests make the most appropriate decisions. The Center consists of the Pearl Hall¡ªa 3,000©Omeeting room without any column, 20 conference rooms including a video conference room, a VIP meeting room, a multi-functional room and other conference rooms in different sizes to meet the needs of different kinds of conferences.
16,000©O exhibition hall provides a large venue of modern exhibitions and conventions to make up the shortage of exhibition platform in Shanghai. It can hold various exhibitions and it is a significant platform serving not only the Yangtze River Delta, but also the whole country and the entire world.
5,000©O catering area provides high-end banquet, simple working dinner and relaxing afternoon tea. Guests will enjoy the various food styles with Chinese and western features and elegant service. In the open restaurant on the Suzhou River, you will have a 230¡ãview towards the beautiful scenery along the river.
In line with the modern trend, the Center applies the intellectualized weak current system that gears to the international standard, such as BA system (building automatic control system), security system (including surveillance camera, theft alarming and patrolling system), communication system (involving wired and wireless communication, wireless talkback and long-distance exchange board) and etc. The comprehensive cabling system is highly intellectualized and encoded by modules, which effectively integrates the computer network, intellectualized integrated management system, cable TV system, background music and emergency announcement system, e-card system and garage management system. The compatible, open, flexible and reliable science and technology satisfy all demands on an exhibition and provide comprehensive scientific and technical services.
As the important international convention and exhibition center in Shanghai and with its large conference and exhibition facilities, SHCEC will make an inexorable rise to create a strong power to convention and exposition economy.
The charm of Shanghai, welcome friends from all over the world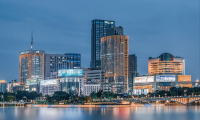 Shanghai, China's first big city; one of the four municipalities directly under the central government; Mainland China's economic, financial, trade and shipping center. Shanghai to create and break the world record of China's Association for a number of the highest in the world, China the most. Shanghai is located in the central coast of China Yangtze River Estuary, China has the largest foreign trade port, the largest industrial base. There are more than 20000000 people live in the Shanghai area, most of which is the Han river civilian Department, general Wu Shanghai. Shanghai is also an emerging tourist destination, the modern city with profound cultural foundation and numerous historical monuments. Now Shanghai has become a shining the world international metropolis in 2020, and is committed to building an international financial center and shipping center. Shanghai is the city to host the 2010 World exposition.
Shanghai, Hu for short, is located in the Yangtze River Delta, East China Sea on the East, Hangzhou Bay on the south, west of Jiangsu, Zhejiang two provinces, is bounded on the north by the Yangtze River Estuary, as China's north-south coastline is mid, gross area kilometer of 7823.5 square, population about 19000000. Shanghai is China's largest economic center city, an international modern metropolis, and a famous historical and cultural city. Many historical monuments and be known to all the world "the Bund Construction Group " as modern China's 100 years of history in miniature; many first in Asia, the world 's city landmark buildings and modern industry, modern agriculture, economic development zone has become China's economic development and reform and opening up a window. Shanghai, as an international metropolis, a shining pearl of the Orient, with her classical Oriental charm and modern metropolitan atmosphere to attract more and more tourists.