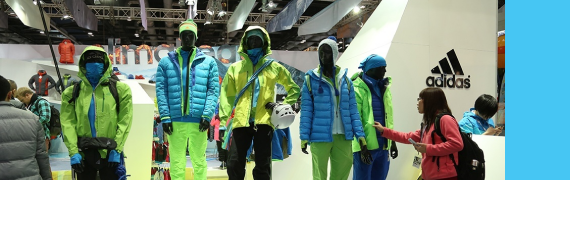 Exhibitors Guide
For exhibitors, please obtain a copy of "Floor Plan" and "Exhibitor Application Form" from the organizing committee, after confirm your booth pls fill out the application form with signature and official seal, then send the form to organizing committee.
After signing the application contract with the organizing committee and pay 50% of the exhibition fee within 5 working days. The organizing committee will reserve the booth for you and send invoice to exhibitors by post.
The allocation of booths principle: " first-come, first pay, first arrangement." The exhibitors need to pay the rest of the exhibition fee before December 31, 2016. The organizing committee will send the Full Payment Confirmation Letter when receives the full payment and post the invoice.
The exhibitors provide the organizing committee with the company profile for the exhibition catalog/online promotion/Visitor Guide/Exhibits Preview/On-site promotion etc. The dealine will be annouced later. For early application exhibitor we can provide free promotion "supporting enterprises" and "featured exhibits" two rolling column on exhibition official homepage. Moreover early registration exhibitor can enjoy the exhibits preview promotion whitch will mail to domestic and overseas professional visitors and buyers.
Exhibitors need to take the Application Contract and business card to regist at the exhibition venue during 9:00-17:00 April 15 – 16, 2017. The exhibitors can get free exhibition catalog, exhibitor badges, materials bags etc.
The construction time is 9:00-17:30, April 15– 16, 2017. Overtime work will be surcharged. For the safety of the exhibition, exhibitors need to show the badge to enter the exhibition hall.
Exhibition time :
April 17, 2017
April 18, 2017
April 19, 2017
the dismantle time is 14:30-18:30, April 19, 2017 Overtime work will be surcharged.
Exhibition services
Recommend professional booth decoration tender;
Exhibits transport, customs clearance, exhibits logistics, exhibits custody;
Invitation letter, visa service, tourism, accommodation arrangement;
Interpretation, temporary employment;
Onsite advertising.