Invitation and Visa Services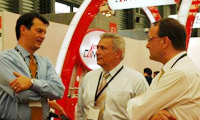 A Letter of Invitation will be issued by the Organizer to facilitate visa application and it requires 1-2 weeks to process the Invitation Letter for Visa Application. Please check and approach the Embassy of PR China of your country with the invitation to get the visa.
The scanned copy will be sent via email while original copy will be post by ordinary mail free of charge upon request. For any request to send original copy by courier, a courier fee and administration fee of USD35 will be imposed and charged in advance via credit card.
Copy of passport, business registration, etc. may be required for information verification.
Enquiry on the issuance of letter info@fortunexpo.com.cn